ACCOMPLISH STRAIGHT STITCH MECHANICAL MACHINE

I. LOVE. This. Machine!!! Strong enough to handle 16 layers of fabric, & super high speed. Great for free motion quilting!



Out of Stock
BRILLIANT SEWING MACHINE

This is a super versatile machine that can meet all of your sewing & quilting needs.



Out of Stock
JAZZ II SEWING MACHINE

A real workhorse!! If you're looking for a high speed machine & a huge throat space Jazz is playing your song!



Out of Stock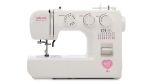 JOY SEWING MACHINE

A mechanical machine perfect for the new sewer or someone who wants a machine with just the "basics".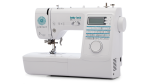 JUBILANT SEWING MACHINE

Lots of great features & stitches make this an all around great machine for beginners or advanced sewers.



Out of Stock
PRESTO II SEWING & QUILTING MACHINE

An all around great machine, it might not have ALL the fancy features of it's sisters but she gets the job done!



Out of Stock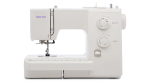 ZEAL SEWING MACHINE

An easy to use machine for the home sewer!



Out of Stock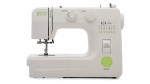 ZEST SEWING MACHINE

Known for it's portability & simplicity this is the perfect machine for a beginner or youngster.