ACCOMPLISH STRAIGHT STITCH MECHANICAL MACHINE

I. LOVE. This. Machine!!! Strong enough to handle 16 layers of fabric, & super high speed. Great for free motion quilting!



Out of Stock
BRILLIANT SEWING MACHINE

This is a super versatile machine that can meet all of your sewing & quilting needs.



Out of Stock
JAZZ II SEWING MACHINE

A real workhorse!! If you're looking for a high speed machine & a huge throat space Jazz is playing your song!



Out of Stock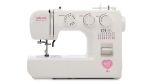 JOY SEWING MACHINE

A mechanical machine perfect for the new sewer or someone who wants a machine with just the "basics".



Out of Stock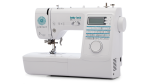 JUBILANT SEWING MACHINE

Lots of great features & stitches make this an all around great machine for beginners or advanced sewers.


PRESTO II SEWING & QUILTING MACHINE

An all around great machine, it might not have ALL the fancy features of it's sisters but she gets the job done!


SALE:
$ 1,299.00

$ 799.00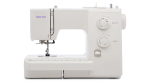 ZEAL SEWING MACHINE

An easy to use machine for the home sewer!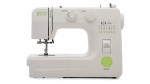 ZEST SEWING MACHINE

Known for it's portability & simplicity this is the perfect machine for a beginner or youngster.



Out of Stock