ACCOMPLISH STRAIGHT STITCH MECHANICAL MACHINE

I. LOVE. This. Machine!!! Strong enough to handle 16 layers of fabric, & super high speed. Great for free motion quilting!


SALE

$ 1,899.99 $ 999.00
Quantity: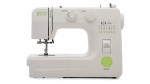 BABYLOCK ZEST

Known for it's portability & simplicity this is the perfect machine for a beginner or youngster.


SALE

$ 199.99 $ 99.00
Quantity:






BRILLIANT SEWING MACHINE

This is a super versatile machine that can meet all of your sewing & quilting needs.


SALE

$ 1,799.99 $ 899.00
Quantity: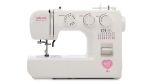 JOY SEWING MACHINE

A mechanical machine perfect for the new sewer or someone who wants a machine with just the "basics".


SALE

$ 399.99 $ 199.00
Quantity: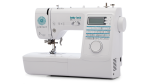 JUBILANT SEWING MACHINE

Lots of great features & stitches make this an all around great machine for beginners or advanced sewers.


SALE

$ 899.99 $ 499.00
Quantity: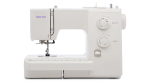 ZEAL SEWING MACHINE

An easy to use machine for the home sewer!


SALE

$ 499.99 $ 299.00
Quantity: