ALL STARS FROG PRINCE ORCHID

Fun camouflaged critters in bright colors.



Out of Stock
ALL STARS RACOON AGAVE

Fun camouflaged critters in bright colors.


CAMP-A-LONG CRITTERS SMALL PANEL

Little forest critters on a camp out.


FARM LIFE ANIMALS LIGHT GREY

Do you love the farm life? Country animals to fill that need!


FARM LIFE CHICKENS BRICK

Do you love the farm life? Well have I got chickens for YOU!


FARM SWEET FARM ANIMALS ECRU

Farm animals in rows


FOREST FRIENDS LARGE SCENE PANEL

Large cute scene with forest animals, perfect for a baby quilt.


FOREST FRIENDS SMALL BLOCKS

8 blocks per panel, baby forest animals.


FOREST FRIENDS TOSSED CRITTERS GREEN

Adorable baby forest animals scattered across the fabric.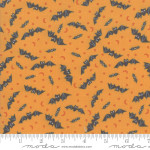 GHOUL'S & GOODIES BATS ORANGE

Halloween's coming!


SALE:
$ 11.95

$ 10.20

per yard




HOLIDAY REINDEER NAMES BLACK/MULTI

Reindeer Names TT102119


KITTY CAT FACES WHITE/MULTI

Sweet little kitty faces. Imagine the "paws"abilities!


KITTY CATS TOSSED WHITE/MULTI

Consider the "paws"abilities!


LAKE HOUSE WILDLIFE PLAID MULTI

Hunting, fishing & a traditional plaid.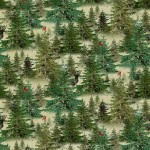 LET NATURE SING FOREST BUTTER/MULTI

Digitally printed winter in the forest scene.


LULLABY TOSSED TOYS BLUE

Is there a little baby boy in your future? Perfect for a new baby.


RUNNING FREE PANEL

Horses on the hoof!


SERENGETI ANIMAL SKIN BLENDER CINNIBAR

Unique tonal blender with an animal skin look.


SERENGETI JUNGLE ANIMAL PATCH MULTI

You'll be welcome in this jungle with bright fun animal squares, similar to Laurel Burch designs.


SERENGETI JUNGLE ANIMALS TOSSED MULTI

Vivid and colorful animal silhouettes, similar to Laurel Burch.


TOYLAND TOSSED ANIMALS GREY

Animals with a vintage look.


WOODLAND BUDDIES PATCHES DENIM/MULTI

All the things we love about winter, especially snowmen!


WOODLAND TEA TIME

Bunnies in a teacup? What could be more adorable for a little one!