AMERICA THE BEAUTIFUL PANEL

Lovely floral & bird panel.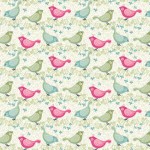 BOHO BLOOMS BIRDS MULTI

Little quail like birds in rows, directional.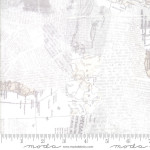 COMPOSITIONS MAPS WHITE/TAUPE

A unique background, with maps, words, & BIRDS! You have to see this one!


FARM LIFE CHICKENS BRICK

Do you love the farm life? Well have I got chickens for YOU!


FUNNY BUNNIES CHICKS LAVENDER

Roly poly chicks


SALE:
$ 11.95

$ 6.00

per yard




GREEN GARDEN SANCTUARY SCENE MULTI

FAB GREEN GARDEN SANCTUARY SCENE MULTI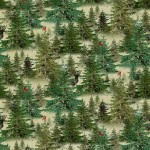 LET NATURE SING FOREST BUTTER/MULTI

Digitally printed winter in the forest scene.


PATRIOTIC PRINTS FLAGS & EAGLES MULTI

Great addition to you patriotic collection.


POPPY MEADOWS BORDER STRIPE MULTI

Bright summery border stripe.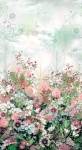 REVERIE DIGITAL FLORAL SCENE MULTI

Digital print. Fantasy floral scene.


WOODLAND BUDDIES CARDINALS DARK GRAY

Winter cardinals & chickadees.


WOODLAND BUDDIES PATCHES DENIM/MULTI

All the things we love about winter, especially snowmen!