CAT-I-TUDE 2 TONAL SQUARES WHITE

A great blender that would work with the Winter Games fabrics, as well as all the Cat-itude


FESTIVE SEASON 2 SPECKLES PARCHMENT

Metallic blender to add some glitter.


GET BACK DOTTED BURSTS WHITE/WHITE

Tonal white dotted circles


GRAINLINE WOVEN FOG

Soft woven blender. Suitable for quilts or clothing.


HANDSPRAY ECRU

Mottled blender.


KIMBERBELL BASICS SWIRL WHITE

An essential Kimberbell blender for your projects.


MEADOW DANCE FLOWERS WHITE ON WHITE

Tonal floral with swirly stems


SHINY OBJECTS PALE BLUE/SILVER METALLIC

Dry brushed look blender, metallic highlights


TEXTUREGRAPHIX COOL GRAY

Digitally printed blender.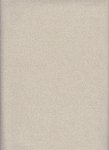 TONE ON TONE TINY PACKED SWIRLS 43463T

Tiny swirls on darker tea stain background.


TWIST ALMOND

Versatile dotted swirly blender.


WHITE ON OFF WHITE FLORAL VINES 36241 TONAL

White on tea dyed background.


WHITE ON OFF WHITE SMALL FLOWERS CURVED LINES

Tea dyed with airy floral design


WHITE ON OFF-WHITE DANDELION

White on off white background.


WHITE ON WHITE 5 PETAL FLOWER

Tonal small white flower


WHITE ON WHITE BOUQUET

Tonal white bouquet


WHITE ON WHITE BUBBLES & LINES

White on white assorted sized circles.


WHITE ON WHITE CONCENTRIC CIRCLES

Tone on tone circles


WHITE ON WHITE DOTTED STARS

Tonal white on white stars.


WHITE ON WHITE FLOWERS & LARGE SWIRLS

Tonal white on white


WHITE ON WHITE FLOWERS & LINES

Tone on tone flowers & lines.


WHITE ON WHITE LARGE SIMPLE FLOWER

Tonal white on white flower



Out of Stock
WHITE ON WHITE PACKED SMALL FLOWERS

Tonal white flower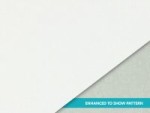 WHITE ON WHITE PAISLEY

White on white paisley


WHITE ON WHITE SCATTERED STARS

Tonal white on white


WHITE ON WHITE STARS

WHITE ON WHITE STARS