AMERICA THE BEAUTIFUL PANEL

Lovely floral & bird panel.



Out of Stock
FARM LIFE PANEL CREAM

2/3 yd panel with 4 different farm animals


FLUTTER GROWTH CHART

Sweet growth chart & floral print for a little girl


LOADS OF FUN PANEL

Fun little panel, all about wash day!


PRECIOUS BABY FLANNEL BOY

Precious Baby Flannel Panel F2827/11


PRECIOUS BABY FLANNEL PANEL GIRL

Precious Baby Flannel Panel F2827P-22


SERENGETI JUNGLE ANIMAL PATCH MULTI

You'll be welcome in this jungle with bright fun animal squares, similar to Laurel Burch designs.


SUNSET MOUNTAIN BUCK DIGITAL PANEL

Digital print. White tail buck against fall mountains & sunset 1 yard cut


UNTAMED MOUNTAIN DIGITAL PANEL

Exquisite nature panel.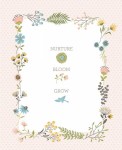 WANDERINGS BLUSH PANEL

Soft colors perfect for a newborn.