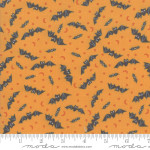 GHOUL'S & GOODIES BATS ORANGE

Halloween's coming!


SALE:
$ 11.95

$ 5.97

per yard




GHOUL'S & GOODIES SMALL CANDY PURPLE/MULTI

Ghouls Goodies Poison Purple


SALE:
$ 11.95

$ 5.97

per yard




HARVEST ELEGANCE LEAF SPRIGS NATURAL

Great print for autumn.


HARVEST ELEGANCE LEAVES BLACK

Beautiful print of fall leaves & berries


HARVEST ELEGANCE TOSSED PUMPKINS BLACK

Pumpkin spice anyone?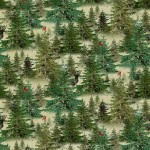 LET NATURE SING FOREST BUTTER/MULTI

Digitally printed winter in the forest scene.


RUSTIC FALL PUMPKINS BLACK

Adorable pumpkins in varied small sizes.


SNOW VALLEY SNOWFLAKES WHITE ON WHITE

Tonal blender, white on white snowflakes (only grey in picture for visual).


WINTER WHITE BERRY STEM CREAM/RED

Holly Taylor annual Christmas line


WOODLAND BUDDIES CARDINALS DARK GRAY

Winter cardinals & chickadees.


WOODLAND BUDDIES PATCHES DENIM/MULTI

All the things we love about winter, especially snowmen!