GOLDENROD WHITE ON WHITE TINY FLORAL

Small floral white on white.


HELLO SPRING! WHITE ON WHITE TULIP

White on white small tulip like flowers.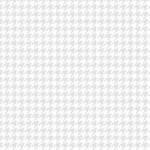 KIMBERBELL BASICS HOUNDSTOOTH WHITE ON WHITE

Kimberbell tonal houndstooth design.


KIMBERBELL BASICS SWIRL WHITE ON WHITE

Nice basic swirl.


KIMBERBELL BASICS WHITE ON WHITE DOODLES

An essential Kimberbell basic.


RAMBLINGS 12 DOTTED CURVE WHITE ON WHITE

A true white on white. Image only shows black for clarity of pattern.


SNOW VALLEY SNOWFLAKES WHITE ON WHITE

Tonal blender, white on white snowflakes (only grey in picture for visual).



Out of Stock
WHITE ON WHITE BUBBLES & LINES

White on white assorted sized circles.


WHITE ON WHITE SNOWFLAKES

WHITE ON WHITE SNOWFLAKES


WHITE ON WHITE STARS

WHITE ON WHITE STARS


WHITE ON WHITE WILDFLOWER

White on white floral