45 DEGREE DIAMOND TEMPLATE RULER

45 Degree Diamond Template Rotary Cutter Shape



Out of Stock
ADD A QUARTER PLUS COMBO

"THE" tool to have in your arsenal if you're in to paper piecing!! Pink to promote breast cancer awareness.


CREATIVE GRID 60 DEGREE TRIANGLE 8"

60 degree ruler with non slip features.



Out of Stock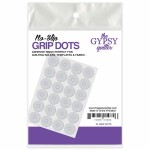 GYPSY QUILTER NO SLIP GRIP DOTS

No more slipping rulers, great tool.


KIMBERBELL ORANGE POP RULER SQUARE SET

Fussy cutting tool



Out of Stock
QUILT IN A DAY 9 1/2" SQUARE UP RULER

Tried & true design by Eleanor Burns. Squares up blocks easily.



Out of Stock
RULER ADD-A-QUARTER 18

A necessity for any paper piecing project.


THE BINDING TOOL

Tame those unruly binding ends with this great tool.


WING CLIPPER II

One of the best tools for making multiple flying geese units. Designed by Deb Tucker



Out of Stock